| | | |
| --- | --- | --- |
| Welcome | | You are not currently logged in. |
Organize Today!

Looking for more information on Organizing your workplace?
Click Here
| | | |
| --- | --- | --- |
| | | |
| | | |
| | | |
Our Friend and Brother Danny Cooper needs your support. Please vist his Go Fund Me Page
https://www.gofundme.com/2kg4ub7c ?And, Or consider joining others at a charity dinner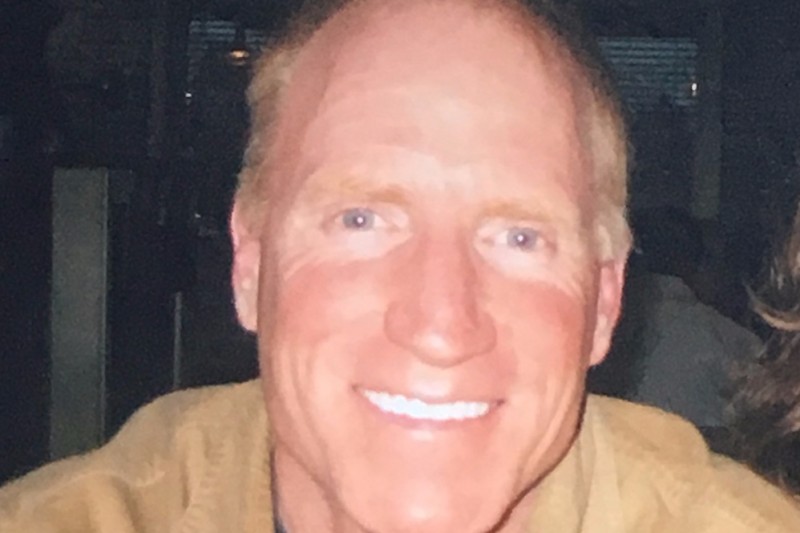 Hi Everyone,
The Work Family Committees has begun the process of starting up the Work Family programs again. In the coming weeks we will be meeting to make decisions about the current programs but since school has ended we wanted to get the ball rolling on the Summer Camp program.
I am happy to report that the Regional Work and Family approved a Summer Camp Program for 2016.
The Summer Camp session will be from

July 1st - September 3rd, 2016

.
This summer 2 children will be eligible for summer camp. The allowable reimbursement will be up to $600 per child. A family could receive up to $1,200 in reimbursements for 2 children.
Attached is a flyer about the summer camp program and the application.
Applications must be postmarked by
August 26, 2016
.
Download:

Fwd__Fwd__Summer_Camp_Programs.zip
PEARL RIVER ELKS
6th ANNUAL
JOHN ANDERSON
MEMORIAL GOLF TOURNAMENT
RAIN OR SHINE
BLUE HILL GOLF CLUB
Monday, August 1, 2016
Shotgun Start 8:00 A M
Dinner & Prizes @ PR Elks Lodge
Limited to 140 Golfers
1st come 1st serve
$150
Registration Deadline July 25th
LAST YEAR SOLD OUT REAL QUICK
For Information Call:
PR Elks 845-623-2041
Communications Workers of America
CWA Local 1107
3 East Evergreen Road
New City, N.Y. 10956
The executive board and the membership of CWA Local 1107 would like to thank the following people, companies, and, union organizations for their support during the 2016 strike. Your constant support galvanized the striking members of 1107. They knew that they were not alone in their struggle. Thank you!
Rockland County Sheriff Lou Falco
Town of Havestraw
Clarkstown PBA
Assemblyman Ken Zebrowski
Senator David Carlucci
Gil Hein, President Rockland County Central Labor Council
NYSNA
Clarkstown CSEA
Rockland County Democratic Committee
Rockland County Clerk Paul Piperato
Alden Wolf, Chairman Rockland County Legislature
Clarkstown Supervisor George Hoehmann
Clarkstown Councilwoman Stephanie Hausner
Hudson Valley Labor Federation
People to People
New York State Working Families Party
Molloy College Continuing Education
Fine Olin and Anderman
Sean Danziger
Clarkstown teachers association
South Orangetown Teachers Association
Pearl River Teachers Association
Mario Cilento President New York State AFL CIO
Yonkers Police Department
National Income Life
UFCW Vincent Fyfe
IBEW
Northeast Alliance Credit Union
BOCES
Patsies
Babes Bar and Grill
Schnapper Chiropractic
James Roth
Yonkers Federation of Teachers
CWA Members Overwhelmingly Approve Verizon Contracts
CONTRACTS CEMENT HISTORIC VICTORY FOR NEARLY 40,000 WIRELINE WORKERS, WIRELESS RETAIL WORKERS, AND WIRELESS TECHNICIANS FOLLOWING SEVEN-WEEK STRIKE.
Verizon workers along the East Coast overwhelmingly voted to ratify new contracts that were negotiated following a historic 45-day strike by nearly 40,000 workers.
Voting separately, CWA members in the New York-New England region (CWA District 1) and the mid-Atlantic (CWA District 2-13) and in New Jersey overwhelmingly ratified four-year contracts.
Workers represented by IBEW Locals 827 (mid-Atlantic) and 2213, New York, and T6 in New England also overwhelmingly ratified the contracts.
Verizon Wireless technicians ratified a separate agreement by an overwhelming vote. That contract covers about 100 VZW technicians in New York, and contract gains include a 10.9 percent wage increase over the four-year term, a $1,250 signing bonus, new paid parent leave benefits and improvements in stand-by pay.
For Verizon Wireless retail store workers in Brooklyn, NY, and Everett, Mass., who overwhelmingly approved a separate contract, the first-ever contract makes major improvements in job security and other areas. The contract provides a first-ever grievance and arbitration procedure, protections against arbitrary discipline and firing, and restrictions on the company's ability to subcontract work. In a big gain, $2,000 of performance-based pay now will be guaranteed as part of workers' base pay. The contract also gives workers the right to swap schedules, enabling workers to better balance their work and family lives.
Workers at Verizon Connected Solutions also ratified a separate four-year agreement that provides for the same benefit improvements as the core wireline agreement, and in a big gain for workers, maintains a key job title that ensures that these workers will receive wage raises according to the negotiated pay scale.
The ratification votes were conducted by local unions between May 31 and June 17th. The local votes were conducted through mass membership meetings, mail-in ballots, or walk-in voting at various polling places in proximity to major work locations.
"The ratification of these hard-won contracts cements an incredible victory for the nearly 40,000 courageous workers who put everything on the line to protect the good jobs for their families and for all American families," said Dennis Trainor, Vice President, CWA District 1. "When working people come together as a union, we can make a difference in improving wages and providing stability for families."
"It was a tough strike, but this contract, which secures good jobs in our communities and preserve workers' standard of living shows what can happen when we stand together. I am so proud of our members for standing up for themselves, our communities, the customers and their families," said Ed Mooney, Vice President, CWA District 2-13.
BACKGROUND
On April 13, nearly 40,000 Verizon workers from Massachusetts to Virginia went on strike to fight back against the growing outsourcing, off-shoring and contracting out of good jobs by the company. It was the largest strike in recent history, and ended after 45 days with a groundbreaking agreement that will create good jobs, significantly raise pay for tens of thousands of working families, and secures the first contract ever for Verizon's wireless retail workers. The terms of the new contracts were described in the New York Times as a "real shot in the arm for unions" and by other media outlets as a "huge victory for all workers" and proof that "strikes still work." Experts on modern working standards said it showed "that the labor movement can expand and thrive in today's economy."
Highlights from the ratified wireline contracts include:
• A 10.9 percent raise over the next 4 years with compounded interest, including 3% upon ratification, and 2.5% on each anniversary of the contract.
• $1250 signing bonus in the mid-Atlantic and a $1000 signing bonus plus $250 HRA in the North East, and a minimum of $700 in Corporate Profit Sharing payments in each of the next four years.
• All call centers that had been threatened with closure in the mid-Atlantic region will remain open. Three of the five threatened call centers in upstate New York will also remain open; the six workers affected in the other two centers will be offered jobs locally in the company.
• An increased percentage of customer service work will be handled by unionized workers. As a result, Verizon will add 1,300 call center jobs, 850 in the mid-Atlantic and 450 in the Northeast.
• Several major contracting initiatives will be reversed, sustaining work for union members in their communities and returning a significant amount of pole maintenance work to the unionized workforce in New York State. There will be a 25% increase in the number of unionized crews doing pole work in New York State.
• Existing job security language is preserved, as is existing language on transfer and seniority protections for retirement incentives. All of the company's proposals on forced interstate transfers of technicians were withdrawn.
• There will be three 1% increases in the Defined Benefit pensions over the life of the agreement.
• The company agreed to terminate a performance supervisory program (known as QAR) in effect in the five boroughs of New York City that workers found extremely abusive, and both parties will work with an outside consultant to develop a non-punitive program. This was a major issue for NYC-based technicians.
• The parties agreed to changes to active and retiree healthcare that generate savings to the company while protecting excellent plan designs for medical care.
Communications Workers of America
CWA Local 1107
3 East Evergreen Road
New City, N.Y. 10956
June 8, 2016
To all members,
I just received this notification that could affect some members. Please take a look at the two items and if you run into a problem please notify your union representative
For the Tuition Assistance Plan:
According to the Company, the vendor who manages the TAP was notified that the strike was over and that the plan should be reinstated effective on the date that the employee returned to work, however the vendor had a problem with making those updates in their computer system. The problem has been corrected and those updates will be entered this Thursday. People should be able to access the TAP on Friday (6/10/16) however reimbursements should cover the period beginning 6-1-16.
Possible payroll problems
As you know, the 1st day of the strike was on Wednesday April 13th and members returned to work on Wednesday June 1st on whatever tour they were on the week that the strike began.
For the payroll week ending 6-4-16, the Company is going to count any overtime worked on April 10th, 11th and 12th toward the overtime build for week ending June 4th.This would normally be a good thing but the problem is that their payroll system can't figure this out so the calculations are being done manually. Any owed money should be cleared up by next weeks check. (This should be a nightmare)
Fraternally,
John Buchan
President
CWA Local 1107
Please follow the link to read the full MOU.
Download:

MOU.pdf
CWA District 1 NY/NE May 29, 2016
39,000 CWA and IBEW members struck Verizon on April 13th because after 10 months at the bargaining table, management had totally refused to address the most important issues for our members. These issues included, most importantly, job security, limiting contracting out of both plant and customer service work, closing of call centers, preserving the Force Adjustment plan, protecting pensions and retiree health care, limiting the company's ability to transfer us away from our families, abusive supervisory practices, and finally, winning a first contract for retail workers at Verizon Wireless.
The company believed they could win our cooperation on limiting health care costs—AND shove the rest of their demands down our throats at the same time.
The unity and determination of our members for 6 ½ weeks on the street—in the great tradition of 1971 and 1989—proved that management was wrong. Our members stood up and fought back, and turned back virtually every concession that remained on the table when we went on strike on April 13th.
Most important, we preserved our job security language, kept call centers open, increased the amount of call center work performed by union members across the footprint, reversed plant contracting initiatives, protected our pensions, gained 1500 new union jobs, AND won a fair first contract for the Verizon Wireless workers.
What follows is a detailed bargaining report. As you read it, you should be proud of what you and your fellow members accomplished for yourselves, and for the entire labor movement, over the last seven weeks. You proved that when working people stand together and fight back, they can win.
Follow the link posted for more details.
Download:

CWA District 1 NY NE Bargaining Report 5-29-16-1.pdf
BACK TO WORK AGREEMENT
For CWA District 1 NY and NE May 29, 2016
Employees whose tours begin Tuesday night, May 31, 2016, and extend into Wednesday, June 1, 2016, will report to work for those tours.
All other employees will return to work for their tours that are scheduled to begin Wednesday, June 1, 2016.
Returning employees will return to work on the same tours to which they were assigned immediately prior to April 13, 2016.
In unusual circumstances, the Company will excuse employees, without pay, from reporting for a reasonable period not to exceed 72- hours from 5:00 pm, May 31, 2016. Members in this situation need to notify their supervisor prior to the start of their tour.
Employees on approved leaves of absence, approved medical leaves, suspensions or scheduled vacations shall report to work following expiration of such leaves, suspensions or vacations.
For two weeks following the return to work date, the provisions of the Collective Bargaining regarding overtime caps will not be in effect in order to reduce the work backlog resulting from the strike. Overtime will be assigned with due consideration to the safety and health of employees.
No employee will lose service or pension credit or life insurance as a result of participating in the Strike.
Unused vacation days and Excused Work Days remaining from 2015 which were still available on April 13, 2016, and which were not paid in lieu of during the Strike, may be taken pursuant to normal scheduling no later than September 30, 2016.
Floating holidays that were scheduled during the Strike may be rescheduled no later than September 30, 2016 and taken no later than December 31, 2016.
U.S. Department of Labor | May 27, 2016
U.S. Labor Secretary Thomas Perez announces agreement in
principle on a new contract for Verizon workers
WASHINGTON – U.S. Secretary of Labor Thomas Perez issued the following statement today regarding the ongoing labor dispute at Verizon:
"Today, I am pleased to announce that the parties have reached an agreement in principle on a four-year contract, resolving the open issues in the ongoing labor dispute between Verizon's workers, unions, and management. The parties are now working to reduce the agreement to writing, after which the proposal will be submitted to CWA and IBEW union members for ratification.
Throughout the past 13 days of negotiations at the Department of Labor, I have observed firsthand the parties' good faith commitment to narrowing differences and forging an agreement that helps workers and the company. The parties have a shared interest in the success of Verizon and its dedicated workforce. Indeed, these two interests are inextricably intertwined.
This tentative resolution is a testament to the power of collective bargaining. I commend the leadership of Verizon, CWA, and IBEW for their commitment to resolving these difficult issues in the spirit of constructive engagement.
I expect that workers will be back on the job next week."
With the hard work of the Local's political coordinator Dan Caprara and the great turn out by the Local membership the Town of Haverstraw has adopted the Resolution Regarding the Verizon Strike.
CWA local 1107 would like to thank Rockland County Clerk Paul Piperato and Town of Haverstraw Supervisor Howard Phillips and the entire Town Board of Haverstraw for their support in passing the Resolution.
Download:

Resolution regarding the Verizon Strike.tiff